Featured Speakers
Scott Shaum, Barnabas International
Read Bio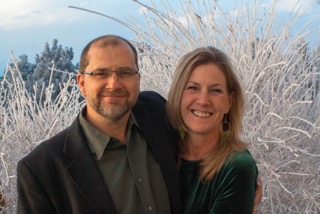 Scott and Beth Shaum have been married for 30 years and have three sons in their 20's.  They are missing the Cantonese language they learned while serving as church planters in Hong Kong and have fond memories of the years spent pastoring in Detroit.  They richly enjoy shepherding, coaching, and training cross-cultural workers with Barnabas International.  Scott presently serves as Director of Staff Development for BI.
Keynote: The Reality of Spiritual Thinness Amongst Global Worker
It may come as a surprise to consider many global workers struggle with spiritual thinness. Are these not the mature ones? The accumulative effect of chronic stressors, spiritual oppression, pressures from others to perform, lack of resources and often lack of knowhow on how to go deeper spiritually in the context one finds oneself in all adds up. In fact, this can be a compound effect in one's life. Some themes and responses will be considered.
Intensive: Ways to Encourage Deepening Spirituality
The demands of cross-cultural ministry require and ever increasing spiritual depth, emotional resilience and relational maturing. The spirituality that works for us in our own culture can become quickly outstripped in new environments.  Practical resourcing, permission and trainings will be considered to help facilitate repeated seasons of renewal.
Breakout: Toward a Theology of Risk and Suffering
The demands of cross-cultural ministry require and ever increasing spiritual depth, emotional resilience and relational maturing. The spirituality that works for us in our own culture can become quickly outstripped in new environments.  Practical resourcing, permission and trainings will be considered to help facilitate repeated seasons of renewal.
---
Nairy Ohanian, Barnabas International
Read Bio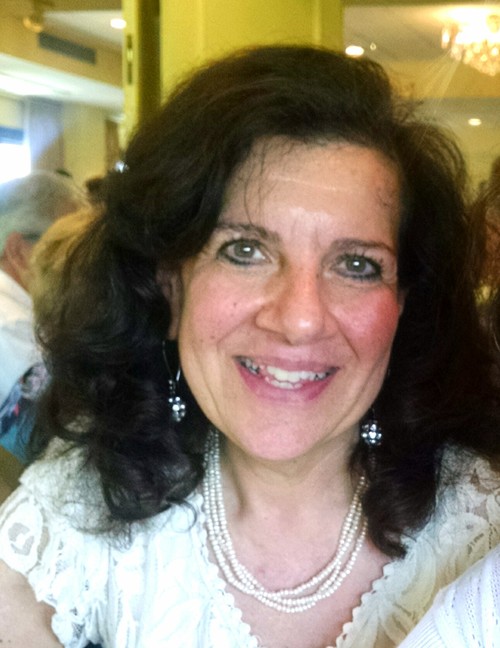 Nairy's career has been focused on providing pastoral and practical care for cross cultural workers. She served with Inter Varsity Christian Fellowship for 19 years as a Campus Minister, International Student Specialist and Coordinator for summer teams and Global Projects. She was the founding Chaplain to Armenia and Country Director with International Fellowship of Evangelical Students in Armenia. Since 2012, she has served with Barnabas International where she provides pastoral care for global workers in various vocations, through seminars and one to one counseling. She has also been called to numerous teaching and speaking opportunities, including the keynote address at the Urbana Student Missions Conference in 2003.
Keynote: The Four Seasons of Soul Care
There is a uniqueness and beauty to each season of the year as one period changes and flows into another. The same is true for the changing seasons of a global worker's ministry and personal life. We will identify and describe the four primary seasons of the worker's journey. Next, we will highlight the unique features and challenges of each season of service and finally address the vital pastoral and soul care needs, both proactive and reactive care, for the worker and their families during these four seasons. You will find this Saturday morning stroll through the seasons both beneficial and inspiring.
Intensive: Friendships that Matter and Minister
Why are so many field workers experiencing loneliness, a lack of encouragement and or a feeling of not being known? No matter who we are we need meaningful friendships as part of our soul and self-healthiness. Yet field workers often experience great difficulty to have friendships which minister to them in mutual and purposeful ways. We will discuss the challenges for ministry workers to have such friendships. We will describe the types of relationships needed to sustain and satisfy such as peer friends, family relations, local friends, friends with history, mentors, counselors, pastors, etc. We will look at the book of Proverbs for the attributes of Biblical friendships, which will give us greater understanding of the purpose and expectations in these invaluable friendships for the field. And also, how churches and pastors can encourage workers to create, pursue and maintain such friends.
Breakout: Sabbath: An invitation to Soul Care Awaits your RSVP
A most magnificent invitation awaits each and every one of us week after week. Why is it that this life-giving invitation of celebration and rest goes neglected? Just who is the Invitor, what are we invited to and what if we do not RSVP? Sadly Sabbath is an often neglected aspect of soul care yet it is one of the most critical and life giving practices for field workers. Several issues comprise Sabbath neglect such as; guilt (how can I take time off), confusion (what is it), pride (I don't need it), drivenness (too busy), lack faith, (all will fall apart if I stop to res), etc. Hundreds of workers have shared of the transformation in their ministry and personal lives when Sabbath is observed. Why is Sabbath rest and celebration so central to soul care? Is there any way in which agency leaders, pastors, home churches, friends can encourage and assist towards a Sabbath priority for their field workers? You are invited to come and refresh yourselves during this Sabbath journey and reflection.
---
Larrie Gardner, Wycliffe Bible Translators
Read Bio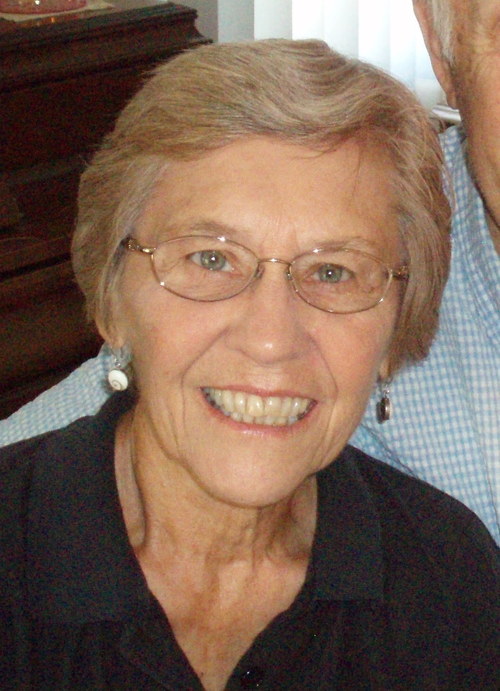 I have served in WBT and SIL International for 60+ years, most of that time with my husband, Dick. My contributions or roles included: translator, candidate assessment, trainer, counselor, developer and administrator of International Counseling Department, creator of Member Care for missions, International Vice President For Personnel, and International Personnel Consultant and Trainer. I have traveled, trained and consulted in 65 countries, done a lot of crisis work, interventions and debriefing. I am also an author including the book Healthy, Resilient and Effective in Cross Cultural Ministry which has now been translated into Indonesian, Korean, Chinese, Ukranian and Russian. I co-authored with Dr. Lois Dodds the three-volume series on Global Servants. Other writings include chapters in books, and probably 500 articles. I have a theological diploma, two undergraduate degrees and two advanced degrees, including a doctorate from Denver Seminary. I am an adjunct professor at Columbia International University. I have served on a number of boards. My husband, Dick, preceded me to heaven a few months ago thus I continue on alone reading, speaking, teaching, consulting, and serving as requested.
Intensive: How to be an Agent of Healing in Missionary Conflict
Conflict can cause a lot of damage to the missionary soul. It can lower morale, cause discouragement, sap energy, and create distance between people. It's hard to feel at peace with God when we are not at peace with ourselves or with one another. In this session we will think about three aspects of conflict: 1) how much damage conflict does – to ourselves, our spirit, our morale, our perspective, our peace of mind; 2) how to deal with my own conflicts, past and present; 3) how to be an agent of healing from conflict in our circles of relationship and influence.
These are all on a personal level. However, much conflict exists at higher levels of an organization, and we will think briefly about how to be an agent of healing in group situations.
Breakout: Debriefing as Encouragement: It's What Friends do for One Another
Is debriefing just a technical strategy within missions, useful for times of crisis or disaster, is it something too sophisticated for most of us to do? Debriefing is a little bit like a crescent wrench (for you men). It can be adjusted to a given situation, and used by anybody. In this session we'll explain what debriefing is, and how any of us could use it to help one another.
Closing: Now What? So What?
I WOULD LIKE TO DO THREE THINGS IN THIS LAST SESSION:
A. WHAT HAVE WE HEARD? (A QUICK SUMMARY OF MAJOR SESSIONS)
B. WHAT SHOULD WE DO WITH WHAT WE'VE HEARD?
C. WHERE DO WE GO FROM HERE—WALK AWAY WITH A GROWTH PLAN.
---
Jim Raymo, Bethany International and WEC
Intensive: Understanding and Nurturing the Millennial Soul
Members of the older generations sometimes find connecting with Millennials difficult and uncomfortable. This younger generation sometimes sees the church as simply a club looking for more members and money. Millennials tend to question authority and past traditions, which creates anxiety in Boomers and Xers. We will consider how to understand and relate to Millennials from unchurched backgrounds, as well as those who have grown up in the church but may have left. Are traditional Bible studies and worship effective in reaching the younger generation? How important is a relational element in the church, where these young adults can feel safe to talk, be themselves, and search spiritually without being judged? The workshop will include Millennials adding their own perspectives.
---
Additional Breakout Sessions:
Listening: The One Thing you can do for the Missionary Soul – John Certalic, Caring for Others
If we could do only one thing to care for the missionary soul, one thing with lasting impact, it would be to listen. Henri Nowen puts it well,
"The beauty of listening is that those who are listened to start feeling accepted, start taking their words more seriously, and start discovering their own true selves. Listening is a form of spiritual hospitality by which you invite strangers to become friends, to get to know their inner selves more fully, and even dare to be silent with you."
This interactive breakout session will help improve one's listening skills by offering practical tools in living out James 1:19, "…be quick to listen and slow to speak."
Speaker bio:
Speaker Bio: John Certalic is the executive director of Caring for Others, a member care ministry devoted to increasing the effectiveness of missionaries and reducing their attrition rate. Along with training and debriefing work with cross cultural workers, John has trained lay counselors and taught pastoral care seminars in Brazil, Turkey, Tajikistan, Mali, and North Africa. He also conducts workshops to help churches better care for their missionaries. To date, Caring for Others has ministered to over 950 missionaries from 62 different sending agencies serving in 85 countries around the world.
Outposts of Normality – Nancy Blanski, Venite Ministries
It has been said that if you want to know a person, ask what they are living for and what hinders that goal. The deep desire that motivates each missionary is to share the love of Jesus. There are a myriad of things that obstruct that goal – culture, busyness, and spiritual struggles, to name a few. But in the face of massive moral and cultural shifts Christians near and far are asking more than ever, "How then shall we live? How are we to be light and share the Light with those around us?"
Author Anthony Esolen says one of the greatest tools we have for witnessing is to become an "Outpost of Normality." In a world that calls evil good and good evil (Isaiah 5:20), we are called to create places that exude the truth, beauty, and sweetness of Christ. An outpost of normality offers simple things like good conversation and prayer, ways to nurture body, mind, and spirit, breaking bread together, growing a garden and sharing it's bounty and taking time to be with others.
This session will show how giving your missionaries permission to do the slow work of being an "Outpost of Normality" can be a foundational strategy of soul care for themselves, and a witness to those around them.
Speaker Bio: Nancy is the founder and Director of Venite Ministries – a Prayer Retreat Center ministry of rest and spiritual renewal in the heart of Minneapolis (veniteministries.org). She has been a spiritual director for 15 years. She is a graduate of Bethel Seminary (MATS) and received training for spiritual direction through Christos Center (MN) and New Way Ministries (CO). Nancy's passion is encouraging others to find the goodness and joy of God's presence in all of life. She has a special heart for missionary care and travels internationally to teach and encourage Christian workers. She and her husband Bill have been married for 35 years and have three adult children and four grandchildren.
Feeding the Soul Before they Go – Christine Osgood, Bethel University
Typically, Missionaries are eager to begin the exciting call God has given them and are diligent about support raising, studying the land and the language, and buttoning up details in their hometown so they can "Go!" where God has called. However, an often overlooked part of preparation for missions, is care of one's soul. The first year of missions will immediately bring to the surface many soul issues that might have been overlooked back home. Now, in a foreign land, missionaries are discovering they have few resources to tend to these issues.
Prior to leaving, much can be done to help a missionary care for their own soul. But what are the necessary personal and spiritual formation topics that need to be intentionally addressed? What are common issues they will face in the first year and how can a missionary purposefully create a healthy foundation for themselves prior to leaving? These are questions that will be discussed in our 60 minute breakout session entitled "Feeding the Soul Before They Go"
Facilitator: Dr. Christine Osgood, LMFT, D.Min.
Speaker Bio: Christine has been working and teaching at Bethel University for the last 17 years in a variety of areas including the undergraduate Psychology department as well as the Center for Personal and Spiritual Formation at the Seminary.  Currently, she teaches a course on Personal and Faith Formation.  In addition, Christine has started The Urban Retreat, a place in the north metro that fosters personal and spiritual development in individuals and teams.  She does what she can to foster soul care so that people can function from a place of well-being as they participate in God's kingdom work.  www.theurbanretreat.info
Recreation for Resilience – Jarrett Richardson, Mayo Clinic
This presentation will discuss how missionaries use music and hobbies/recreation to help nurture their spirits. The presenter and participants will discuss how to encourage and support missionaries to take these things with them to help their spiritual resilience.
Speaker Bio: Jarrett (Jarry) Richardson, MD, is an adult MK who grew up in Nigeria. He is on the staff at Mayo Clinic in Rochester, MN, where he serves as a Geriatric Psychiatrist, Hospice Medical Director, and Sleep Specialist. His main extracurricular service has been working with missionary mental health and helping organize Christian Medical and Dental Association's continuing education conferences for medical and dental missionaries. His wife Linda has traveled and served with Jarry in Africa, Asia, and PNG, as have their three now adult children.
Soul Care for TCKs – Eunice Hill, TEAM & Joann Pittman, ChinaSource
"Are most of the kids you visit pretty bitter about their parents putting them in boarding school?" That is one of the most common questions that Eunice Hill, former dorm mother and current TCK member care specialist hears. In this session, Joann Pittman will interview Eunice Hill, who served at Murree Christian School in Pakistan for many years. In addition she has travelled the world, visiting and ministering to adult TCK's. She retired in 2006, but continues to be involved in the area of member care, serving with the Timothy Network of TEAM. She makes her home in Winnipeg, Manitoba. Drawing on Ms. Hill's unique experiences mentoring and shepherding TCKs, in this session we will explore the unique challenges of providing soul and spiritual direction to TCK's. Joann Pittman is a TCK from Pakistan who has known "Auntie Eunice" since she (Joann) was a child. Joann served more than 20 years in China, and currently works for ChinaSource. She is based in the Twin Cities.
Missionary Grief and Lamenting Losses – Mike Bowden, TEAM
Realities of missionary life- it is difficult to go, it is difficult to stay, and it is difficult to return back home. Support raising, good byes, uprooting, losing a sense of home, losing your mother tongue, moving on from a ministry you have poured your life into, watching your children struggle, watching your spouse struggle, returning to what doesn't feel like home anymore.
In this workshop we will look at how we can come alongside missionaries and help them to lament their losses.  What really is helpful?  What is not helpful?  Is it biblical?  This is an area many missionaries get "stuck" and often work hard to hide what feels like negative, unspiritual emotions.
Speaker Bio: Mike serves as "Soul Care Facilitator" within TEAM's ministry of Member Care. His ministry focuses on providing soul care for missionaries around the world including those preparing to go and those returning. He received his training in Spiritual Direction from North park Seminary in Chicago. Mike and his family served overseas for 17 years until returning to the States in 2011.
Soul Care on Re-entry and Home Assignment – Mike Bowden, TEAM
What is it really like for a missionary to return back "home"? What is going on inside their soul? Can we get beyond the ministry reports and care for their hearts?
In this workshop we will explore a bit of the "raw" side of what many missionaries go through during re-entry and home assignment.  We will consider ways to provide "Soul Care" during a time that for what many missionaries is a dark and difficult season of their lives.
Speaker Bio: Mike serves as "Soul Care Facilitator" within TEAM's ministry of Member Care. His ministry focuses on providing soul care for missionaries around the world including those preparing to go and those returning. He received his training in Spiritual Direction from North park Seminary in Chicago. Mike and his family served overseas for 17 years until returning to the States in 2011.
Caring for the Missionary Soul During Times of Crisis – Stacey Conard, SIM
Every missionary will experience crisis. When they do, how can we be poised to step into the pain and bring light and life? This workshop will explore soul-needs during crisis and how we best minister to the whole person.
Facilitator: Stacey Conard
Stacey serves as the Trauma Healing Coordinator for SIM. Trauma Healing is a developing compassion ministry within SIM. As a Master Facilitator, she travels globally to lead Trauma Healing Equipping sessions and engage new fields. She also works alongside her husband Mark in offering Chaplain care to missionaries worldwide.
Stacey and her husband Mark, an ordained minister, first served overseas as church planters in the western province of Zambia, then for several years in the US military Chaplain ministry and more recently as the pastoral care team for SIM South Sudan. Today, they are based in the SIM US Member Care department, serving SIM fields globally. They have five children ages 11 to 18: Grace, Katie, Benjamin, Josiah, and Isaac.
Single and NOT Alone – Amy Owen, Bethany International
Paul, in 1 Corinthians, celebrates the choice that some make to serve as singles. As the church, we can join together with single missionaries to celebrate all that God is doing in their lives. In this session we will look at strengths of single life as well as some of the soul care needs of single missionaries. We will hear from several single missionaries with both short and long term experience. How can we, as supporters, celebrate the victories and strengths of singles on the field? How can we support the single missionary and the particular challenges they face? How are issues like trauma and burnout unique to singles? And how can we, as a member care community, identify and provide for them in areas of felt need? We will address the big issues as well as practical steps in how to care for our single missionaries around the world.
Speaker Bio: Amy Owen is the Associate Director of Global Internship at Bethany Global University. She has lived and served as a single missionary with Bethany International Ministries for over 5 years between 2005- 2014, in countries including Bosnia, Cambodia and Thailand. Amy has served in her current role with BGU for the last 5 years, helping to train and oversee missionaries in training. Much of her role includes member care for Global Interns around the world as well as long term missionary site leaders. Her passion is to see missionaries lead mentally, emotionally and spiritually healthy lives in order make healthy disciples of Jesus. Her favorite time of year is that spent visiting and encouraging missionaries around the world.
Seeking Lost Lambs:Soul Care for Prodigal MK's – Heidi Tunberg, ReachGlobal
Few things grieve missionary parents more than seeing their own children step out of fellowship with Jesus. Whether missionary kids renounce their faith entirely or simply set it aside to pursue an ungodly lifestyle, their decisions affect the entire family and sometimes the ministry as well. What factors influence MKs to turn away from the Lord? And how should we respond when they do? Join us to consider how we can best walk alongside MKs, lovingly caring for their souls even when they stray far from the Lord.
Speaker Bio: Heidi Tunberg spent her childhood in Malaysia and Singapore where her parents were missionaries with the Ev. Free Church. She is a licensed psychologist who spent seven years in private practice, but her love of missionary kids (MKs) prompted her to move into caring for them full time. Since 1999 Heidi has been with ReachGlobal as MK Care Coordinator focused on MKs in their teens and twenties. In this role she offers pre-field and re-entry training, encouragement, and practical support to those MKs both on the field and during their college and post-college years. In addition, she seeks to be a resource to parents as they raise their kids internationally. She currently lives in Minneapolis, MN with her two matching schnauzers, though she spends much of her time on the road visiting MKs in the U.S. and overseas.
A Model for Serving Those on the Front Lines – Milta Dudek, Theresa Hartford
Bethany International Ministries' workers on the front lines are our greatest asset and are critically needed to take the Church to where it's not. This session will show how Bethany, as an agency, applies Kelly O'Donnell's model of member care to address the needs of its global family. What are the greatest needs missionaries have that churches can address? What are effective things churches are doing that other churches can do? How can agencies and churches work together to provide a fuller experience of care for their missionaries? What do churches need to know about caring for the souls of their missionaries?
Speaker Bios:
Milta Dudek earned a B.S. in Biology from Westminster College, PA; a M.S. in Genetics from the U of MN; and a M.A. in Human Relations from Liberty University, VA. Milta served with her husband and 4 children in Brazil with Bethany International (1975-1993) as a teacher and principal of Bethany Academy, Altonia, Parana. Milta is a certified CSA coach, has attended Mental Health and Missions conferences since 2001 and currently is staff at Bethany Global University and Member Care Coordinator of Bethany International Ministries. Ed and Milta enjoy their 6 grandchildren.
Theresa Hartford is the Assistant Director of Bethany International Ministries. Theresa served on a rural church planting team in the Philippines (1981-1992) with her husband, Paul. Since 1994, they have served on Bethany's campus in Bloomington, Minnesota assisting in training, sending and supporting missionaries. Before assuming her current role, Theresa served 10 years as director for the mission. She enjoys visits to the field to encourage missionaries. Her passion is to see people find their fit and thrive in ministry. Paul and Theresa have been married for 36 years and have three married daughters and seven grandchildren.
Healing Wounded Hearts: Soul Care or Hurting MK's – Heidi Tunberg, ReachGlobal
Life is painful sometimes. In this fallen world, we have all found this to be true. But what extra struggles arise when missionary kids are deeply wounded by abuse, early separation from parents, or other traumas because God called their parents overseas? And why is soul care from the Body of Christ so significant for these MKs? Together we'll explore these questions and look at how we can extend hope and minister healing to these wounded souls.
Speaker Bio: Heidi Tunberg spent her childhood in Malaysia and Singapore where her parents were missionaries with the Ev. Free Church. She is a licensed psychologist who spent seven years in private practice, but her love of missionary kids (MKs) prompted her to move into caring for them full time. Since 1999 Heidi has been with ReachGlobal as MK Care Coordinator focused on MKs in their teens and twenties. In this role she offers pre-field and re-entry training, encouragement, and practical support to those MKs both on the field and during their college and post-college years. In addition, she seeks to be a resource to parents as they raise their kids internationally. She currently lives in Minneapolis, MN with her two matching schnauzers, though she spends much of her time on the road visiting MKs in the U.S. and overseas.
---
Books Resources for MC2
Soul Food to Go:
Care for the Missionary Soul
Books and resources by our speakers:
Certalic, John. Them: The Richer Life Found in Caring for Others. Henschel Haus Publishing, Inc. To be released February 27, 2016. See www.henschelhausbooks.com/product/them/
This book shares stories of people giving of themselves to care for others, expecting nothing in return, yet surprisingly gaining everything.

Gardner, Laura Mae. Healthy, Resilient, & Effective in Cross-Cultural Ministry: A Comprehensive Member Care Plan. Katalis, 2015. Available through www.condeopress.com
A "treasure house" of information needed to care well for missionaries.

Ohanian, Nairy. Now Can You Trust Me? Stories of Faith and Adventure in Armenia. Ohanian Publishing, 2007.
This collection of both humorous and inspiring stories from everyday life in Armenia portrays the faith, reliance, and courage of one woman learning to live in a new culture.

Raymo, Jim and Judy. Millennials and Mission: A Generation Faces a Global Challenge. William Carey Library, 2014.
The authors assess the potential for significant contributions to missions and ministry by the Millennial Generation.

Shaum, Scott. Blog: http://tendingscatteredwool.com
Intended for those caring for God's scattered servants, Scott writes: "Shepherding God's servants across the globe is a unique work requiring clear thinking (theology), solid practices (skills), clear purposes (holistic vitality of the sheep), and essential personal vibrancy (the shepherd's own overflowing life). …Each of these arenas shall be reflected upon in this blog site."
Recommended Books:
Allender, Dan. Sabbath: The Ancient Practices. Thomas Nelson, 2009.
Rather than focusing on dedicating the day to God or resting from work, the reader is invited to make a concerted effort to dedicate one day to experiencing joy, beauty and delight.
Barton, Ruth Haley. Sacred Rhythms: Arranging Our Lives for Spiritual Transformation. InterVarsity Press, 2010.
Spiritual disciplines are activities that open us to God's transforming love and the changes that only God can bring about in our lives. Picking up on the monastic tradition of creating a "rule of life" that allows for regular space for the practice of the spiritual disciplines, this book takes you more deeply into understanding seven key disciplines along with practical ideas for weaving them into everyday life.
Barton, Ruth Haley. Strengthening the Soul of Your Leadership: Seeking God in the Crucible of Ministry. IVP Books, 2008.
Ruth Haley Barton invites the reader to an honest exploration of what happens when spiritual leaders lose track of their souls. Weaving together contemporary illustrations with penetrating insight from the life of Moses, the author covers topics such as responding to the dynamics of calling, facing the loneliness of leadership, leading from your authentic self, cultivating spiritual community, reenvisioning the promised land, and discerning God's will together.
Chaplin, Melissa. Returning Well: Your Guide to Thriving Back "Home" After Serving Cross-Culturally. Newton Publishers, 2015.
Eenigenburg, Susan and Bliss, Robynn. Expectations and Burnout: Women Surviving the Great Commission. CA: William Carey Library, 2013.
The book explores expectations missionary women have of self, others, organizations, host culture, even of God, that may be unrealistic, leading to discouragement and exhaustion. The authors share field survey data and personal experience. Sharing insights and devotional thoughts encourage more realistic expectations as well as faith in the God who can do the impossible.
Foyle, Marjorie. Honourably Wounded: Stress Among Christian Workers (Revised Addition). Monarch, 2009.
First published in 1987, and updated in 2001. Dr. Foyle writes from her perspective as a missionary (many years in India) and a psychiatrist. She has seen first hand that workers get wounded because they are on the front lines of battle. With compassion she writes about stress, and explores topics such as depression, singleness and marriage, adjustment, interpersonal relationships, and missionary care.
Griffin, Emilie. Wilderness Time: A Guide for Spiritual Retreat. Harper Collins, 1997.
A practical guide to self-guided spiritual retreats for individuals and groups.
Hill, Harriet; Hill, Margaret; Baggé, Dick; and Miersma, Pat. Healing the Wounds of Trauma: How the Church Can Help (Expanded Edition 2016). American Bible Society, 2016.
This book offers a practical approach to engaging the Bible and mental health principles to find God's healing for wounds of the heart. It provides a strong foundation for restoring lives and relationships.
Jervis, Anne. At the Heart of the Gospel: Suffering in the Earliest Christian Message. Wm. B. Eerdman's Publishing Co., 2007.
The author explores "suffering" in three of Paul's letters — 1 Thessalonians, Philippians, and Romans. Focus is on accepting suffering with faith that even though we suffer, God's great plan for all creation does not include suffering, and God will ultimately vanquish human misery.
Jethani, Skye. With: Reimagining the Way You Relate to God. Thomas Nelson, 2011.
Stop Living Your Life Under, Over, From and For God and Start Living in Communion With Him.
Kenny, Alexis. Married in Mission: A handbook for Couples in Cross-Cultural Service. Can be found at: http://alexisckenny.wix.com/marriedinmission#!purchase/ch6q
Langberg, Diane. Suffering and the Heart of God: How Trauma Destroys and Christ Restores. New Growth Press, 2015.
When someone suffers through trauma, can healing happen? And, if yes, how does it happen? The author tackles these difficult questions with insights she has gained through more than forty years of counseling those whose lives have been destroyed by trauma and abuse. Dr. Langberg calls those who wish to help sufferers to model Jesus's sacrificial love and care in how they listen, love, and guide. The heart of God is revealed to sufferers as they grow to understand the cross of Christ and how their God came to this earth and experienced such severe suffering that he too is well-acquainted with grief.
Lotz, Anne Graham. Wounded by God's People: Discovering How God's Love Heals Our Hearts. Zondervan, 2013.
The author shares stories of wounding and being wounded — her own story and the account of Hagar in the Bible. She explores the healing journey with a special focus on God's grace and presence.
Macchia, Stephen. Crafting a Rule of Life: An Invitation to the Well-Ordered Way. IVP Books, 2012.
In this practical workbook Stephen A. Macchia looks to St. Benedict as a guide for discovering your own rule of life in community. It is a process that takes time and concerted effort; you must listen to God and discern what he wants you to be and do for his glory. But through the basic disciplines of Scripture, prayer and reflection in a small group context you will be lead forward in a journey toward Christlikeness.
McHugh, Adam. The Listening Life: Embracing Attentiveness in a World of Distraction. IVP Books, 2015.
Listening is a way of life. The author places listening at the heart of our spirituality, our relationships and our mission in the world. Describing God as a listener, McHugh encourages his readers to listen and points them to listen to God, Scripture, Creation, others, people in pain, and to their own lives.
Miller, Robert. Spiritual Survival Handbook for Cross-Cultural Workers. BottomLine Media, 2011.
This serious little book emphasizes preparedness and spiritual discipline for those who work cross-culturally. It is filled with direction and specific strategies for the fight for survival inspiritually desolate areas of the world.
Morgan, Robert J. Prayers and Promises for Worried Parents: Hope for Your Prodigal, Help for You. Howard Books, 2003.
Encouragement for parents of wanderers.
Peterson, Eugene. A Long Obedience in the Same Direction: Discipleship in an Instant Society. IVPress, 2000.
Updated from the original book published in the 1980's, the author notes that there is a high rate of attrition in the walk of faith. He guides the reader through the Songs of Ascents (Psalms 120-134) as pilgrimage to faithfulness and spiritual maturity. The updated version uses "The Message."
Reeves, Michael. Delighting in the Trinity: An Introduction to the Christian Faith. IVP Academic, 2012.
Understanding the trinity helps in understanding the life and work of Christ, the church, prayer, and every aspect of faith.
Reeves, Michael. Enjoy Your Prayer Life. 10 Publishing, 2014.
A short book (48 pages) that encourages the reader that prayer is a gift to be enjoyed as an expression of faith.
Scazzero, Peter. Emotionally Healthy Spirituality: It's Impossible to be Spiritually Mature, While Remaining Emotionally Immature. Zondervan, 2014.
The author shares his own story and the the signs of emotionally unhealthy spirituality. For spiritual growth he focuses on emotional health, the believer's relationship with Jesus, and the classic practices of contemplative spirituality.
Schaefer, Charles and Schaefer, Frauke (Editors and Contributors) Trauma and Resilience: A Handbook – Effectively Supporting Those Who Serve God. Condeopress, 2013.
This book provides practical, theological, psychological, stress management, and spiritual resources to those who support people in ministry who are in crisis.
Smith, Gordon T. Called to be Saints: An Invitation to Christian Maturity. IVP Academic 2014.
What is it to participate in the life of Christ, to live a life worthy of Him? This book provides a theology of the Christian life and of holiness. The author focuses on union with Christ, and explores characteristics of mature Christians (being wise, doing good, loving others, and being joyful). One reviewer recommended this book especially to shepherds who are helping others to spiritual maturity.
Swinton, John. Raging with Compassion: Pastoral Responses to the Problem of Evil. William B. Eerdman's Publishing Co, 2007.
The author argues for a practical theodicy (vindication of God's goodness and justice in the presence of evil) — one embodied in the life and practices of the Christian community. The focus is on ways in which evil and suffering can be resisted and transformed, enabling Christians to live faithfully with unanswered questions as they await God's redemption of the whole creation.
Tan, Siang-Yang. Rest: Experiencing God's Peace in a Restless World. Regent College Publishing, 2003.
The author practically guides the reader to slow down and respond to Jesus's invitation to come and find rest.
Teague, David. Godly Servants: Discipleship and Spiritual Formation for Missionaries. Mission Imprints 2012.
Written by a pastor and former missionary in the Middle East, the author writes specifically for the cross-cultural servant.
Wilson, David J., Ed. Minding the Gaps: Engaging the Church in Missionary Care. Mind the Gaps, 2015.
This book presents a model for creating systems of comprehensive and proactive care for missionaries by the local church.
---
MCTWO 2016:
Soul Food To Go – Care of the Missionary Soul
About the theme:
"Dear friend, I pray that you may enjoy good health and that all may go well with you, even as your soul is getting along well." 3 John 1:2
Soul sōl/ noun
the spiritual or immaterial part of a human being or animal, regarded as immortal.
a person's moral or emotional nature or sense of identity.
Soul Care
"A holistic endeavor of engaging the disciplines of the mind, heart and body in order to create space for God." Henri Nouwen
"Care of souls…means the care of the inner life of persons, the mending and nurturing of the personal center of emotions and behaviors." Thomas Oden
The central theme for MC2 2016, Soul Food to Go – Care of the Missionary Soul, reflects the reality that, soul care, the care of the inner life and spiritual/emotional well-being of our missionaries, is crucial in these days. We want to help churches and missionary caregivers as they seek to:
understand the many challenges that grieve the missionary soul
understand how to fill up the souls of missionary appointees as part of their development and preparation for service
minister to the starving souls of their missionaries from afar, while they are overseas and endure the full gamut of mission challenges
effectively fatten their souls when they are on home assignment
We truly hope you will join us as we learn together ways to nourish the souls of our precious cross-cultural servants.