Fact 1: We are commanded to REST
Fact 2: We are commissioned to RISK
Fact 3: Facts 1 and 2 don't seem to square with each other.
---
2019 Featured Speakers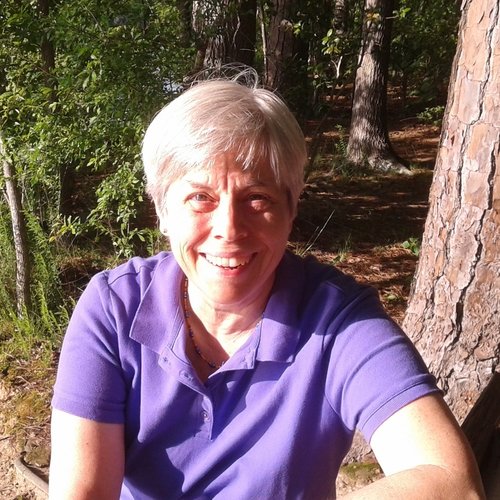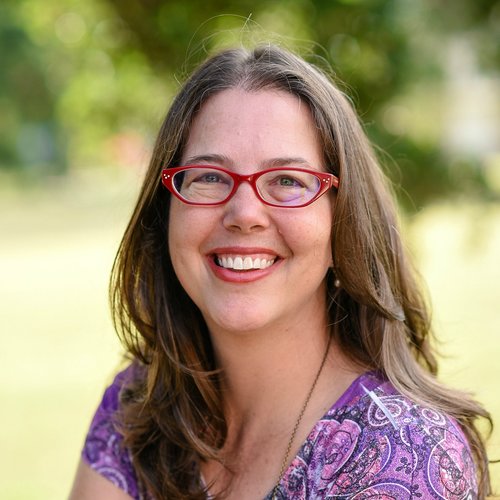 ---
Karen Carr & Darlene Jerome, Barnabas International
Read Bio: Karen
Karen F. Carr, PhD, is a clinical psychologist serving with Barnabas International as a trainer and consultant in missionary care. She has served in full time missionary care since 2000. Karen lived in West Africa for nearly 15 years, providing training and crisis response with the Mobile Member Care Team (www.mmct.org). She has written several chapters and articles focusing on trauma care and resilience for missionaries. Karen currently lives in Virginia and enjoys spending time with good friends, kayaking, birding, walking, and laughing.
Read Bio: Darlene
Darlene Jerome, MA, serves with Barnabas International as a trainer and member
care/training consultant. She first worked in member care when she was the Personnel Director of the SIL-Cameroon branch in the 90's for 10 years. In 2000 she and Karen Carr launched the Mobile Member Care Team in West Africa to support and train mission leaders and their personnel in crisis care. Darlene has now settled in Virginia where she enjoys her church community, gardening, biking, walking and cooking for friends.
Saturday Plenary: Called to Rest, Called to Risk
The Lord hasn't called us to a life of safety and ease, but He has called us to rest.  And He has called us to join Him in suffering and risk. As God calls missionaries to join Him in reaching the world, He will repeatedly invite them to both rest and risk experiences.  What is the relationship between the two?  And how can we help the missionaries we care for to proactively choose godly and healthy responses to these invitations?   
Breakout: Reflections from a Six-Month Sabbatical
After 15 years of intense ministry with plenty of risk experiences in West Africa, Karen and Darlene entered a major transition in their ministries.  What a blessing when their leadership encouraged them to take a 6-month sabbatical before diving in again! For this session, Karen and Darlene will be interviewed by their director at Barnabas International, Perry Bradford.  They will discuss some of the tensions related to accepting the value of a time like this, share some of their sabbatical learnings and blessings and then suggest how supporting churches and mission leaders can encourage the sabbatical process.  They will also field your questions concerning sabbaticals. 
Breakout: How to Support Resilience in Missionaries – what enhances and what hinders resilience?
As missionaries walk through adversities, what is their process for thriving and growing?  We'll explore together what Scripture as well as current resilience research tell us about navigating adversity in life giving and God honoring ways.  This workshop will offer practical, proactive recommendations for enhancing resilience as a part of missionary care.
---
Amy Young, Velvet Ashes
Read Bio
Amy Young, MA, LPC served in China for nearly 20 years, holding various leadership roles, including Member Care Director for 10 years. She cofounded Velvet Ashes, an online community for missionaries and is in the process of launching The Global Trellis, an online training center for missionaries. She has
written three books for missionaries: Looming Transitions: Starting and Finishing Well in Cross-Cultural Service, Love Amy: An Accidental Memoir, and All the News: How to Write Christian Newsletters. She lives in Colorado and is delighted not to have to get up in the middle of the night to cheer for the Denver Broncos and Kansas Jayhawks.
Friday Evening Keynote: Managing the Tension Between Risk & Rest
Many of us have been trained to think of situations as "problems to solve" instead of "tensions to be managed." This keynote will explore what it looks like to manage this tension and help those on the field embrace both risk and rest.
Breakout: How You Can Use Velvet Ashes to Help Your Missionary Women With the Pressures They Face
Velvet Ashes is on online community for women missionaries (though we never use the "M" word, so people can participate in closed countries). This workshop will introduce you to the resources for those transiting to the field, on the field, and those on Home Assignment or returning. Velvet Ashes is far more than a blog as we have a book club, Connection Groups, an online retreat that had over 1,600 participants last year, and more. Come learn how to use Velvet Ashes to serve your missionaries better.
Breakout: A Holy, Holey, Wholly Inventory for Cross-Cultural Workers in Risky Locations
Based on Zechariah 11:15 and 16, this workshop looks at what it means to shepherd in such a way that cares for the lost, seeks the young, heals the injured, and feeds the healthy.
---
Closing Session: Abiding and Abounding
Perry Bradford, Barnabas International
---
Additional Breakout Sessions:
More Workshops based on the 2019 theme:
How does rest and risk assessment apply to short-term teams? – David & Elizabeth Givens, SEND International
What does rest/risk have to do with short-term. What makes a great short-term experience? How can all benefit — the volunteer, the missionary you work with, the ministry 'over there' and the home church? What questions do you need to ask before you commit your church to a short-term ministry? When is short-term valuable enough to warrant the money spent and when does it hurt – both those who go and those they go to? How do you train a team that will work well together, disciple each other, bring restoration and not risk to the global worker there, stay safe, accomplish ministry, and come back with a global vision to reach the world?
David and Elizabeth Givens have served with SEND International for almost 40 years in several Asian countries and the US office. Their work in SEND Communications has taken them to over 20 countries of the world, interfacing with missionaries and hearing their stories to better communicate to partners in home countries. For the last 15 years, they have worked with a large university in China as lecturers and leading large teams to host a summer English program. Liz writes for The Missions Blog, Thrive, and Ask a Missionary; and is a conference speaker. Together they have been Perspectives speakers and coordinators, short-term team trainers, parents of three global daughters, and five Third Culture grand-kids.
Nurturing Rest in the Tension of Risk – Brian and Diane Harris, ReachGlobal
The church is in a unique position to encourage missionaries to rest while also living with risk. This session focuses on how the local church can celebrate God's gracious gift of Sabbath rest for themselves and their missionaries.
Brian and Diane joined the Member Care Team of ReachGlobal in 2014, serving missionaries in parts of Europe, the Middle East, and Quebec, after pastoring in the local church for 38 years. Serving as missions pastor in the local church led to making the move to care for missionaries under their moniker of ShelteringHaven: Ministry of Care. When not traveling, the Harrises thrive on spending time with their 3 daughters and husbands, and 6 grandchildren.
Risk Assessment and Management (RAM) Training Mini Course – Neal & Anna Hampton, Barnabas International
For those who were not able to attend the pre-conference RAM Training but still want to know about this vital information. This seminar will overview the exegetical foundation for a Theology of Risk, as well as highlight the essential elements of a comprehensive team risk assessment. Discover how to better come alongside your global workers who are at risk in helpful ways. Learn what to say and what not to say.
Neal and Anna share God's Word woven with personal experiences from nearly twenty-five years of full-time missions, including almost two decades of living and working in war-torn Islamic countries. They have traveled in almost 70 countries providing consulting, training, debriefing, pastoral counseling, leadership, member care, crisis response, developing materials, monitoring global trends and opportunities while developing expertise on cross-cultural risk as they've focused on global workers on the front lines of Central Asia and the Middle East.
Anna's recent book, Facing Danger: A Guide Through Risk and the training Neal developed from it, Risk Assessment and Management (RAM) Training are quickly being utilized by global workers all over the world. When they are not teaching, speaking, or facilitating a workshop, they begin their days drinking a cappuccino and end them laughing around the dinner table with their teenagers. Neal and Anna serve with Barnabas International. Their family recently completed five years basing from Turkey and reside in Minnesota during their current home leave.
Responding to Crisis on the Mission Field as a Supporter and Sending Organization – Randy McAlister, Crisis Consulting International
Missionaries serve in many parts of the world that present an elevated risk for something bad. Some of these risks include civil unrest, environmental emergencies, and kidnapping. Oftentimes evacuation may be necessary. Mitigating these risks starts with training before workers are sent but also in ensuring a good crisis response is implemented after the negative event. This presentation will look at important training and considerations before missionaries arrive in-country and best responses during a crisis.
Randy McAlister volunteers with Crisis Consulting International – a ministry focused on supporting the global Christian community in fulfilling the Great Commission through providing safety & security training, risk assessments, and kidnapping/hostage response. Randy is a Police Captain in the Twin Cities area and has served as both a paramedic and a police officer for over 20 years, including as a SWAT team commander and investigations supervisor.
The Elusive Art of Sabbath Keeping: Helping Global Workers Thrive – Perry Bradford, Barnabas International
As mission workers we are very familiar with the Great Commission to "go and make disciples". That is our calling! However, the Great Commission is hindered when the Great Commandment is disregarded. During this workshop we will consider the role that Sabbath can play in our own lives and also the lives of global workers to help sustain, strengthen and encourage their spiritual growth. Join me, as we will explore practical ways to make Sabbath part of our daily spiritual rhythm.
Perry and Sandi began their missionary journey in 1980 with Wycliffe Bible Translators. In 1994, they returned to the United States after 10 years of service in Papua New Guinea to join Barnabas International. Perry currently serves as the Executive Director of Barnabas. For 17 years Sandi served as the Director of Women's Ministries for Calvary Community Church in Williams Bay, WI. Together, Perry and Sandi have a heart to shepherd missionaries and national church leaders around the globe. They are the proud parents of 3 adult children and 5 grandchildren!
Risk Panel hosted by Joann Pittman, ChinaSource
Joann Pittman served in China for 28 years, as a teacher and educational program director. She currently serves as Senior Vice-President at ChinaSource.
Understanding, Caring and Resourcing MKs/TCKs – Tammy Sharp, Barnabas International
Missionary kids face unique blessings, challenges and risks as third culture kids (TCKs). This workshop will highlight three ways the church can love MKs/TCKs well–by understanding them, caring and knowing resources. Practical suggestions will be given and several resources will be on hand.
Tammy was born and raised in Brazil where her parents served as teachers and administrators at Amazon Valley Academy.  She attended Wheaton College to become a high school history teacher with the intention of teaching in a MK school somewhere in the world.  She ended up going back to Brazil to teach after teaching for 5 years in Alaska.  Tammy then finished her Master's in Education and planned to head back overseas, but instead became a missionary serving as the MK Coordinator at a mission agency.  After 14 years serving MKs at Crossworld ages 0-80, Tammy joined Barnabas International as a TCK Consultant.
TCK Panel: How My Family Rested and Risked Well . . .or Not! – Tammy Sharp, Barnabas International
Hear from several MKs/TCKs who will share how their family did or did not live out the commandment to rest and how they risked much for the Great Commission. There will also be time for Q & A.
Tammy was born and raised in Brazil where her parents served as teachers and administrators at Amazon Valley Academy. She attended Wheaton College to become a high school history teacher with the intention of teaching in a MK school somewhere in the world. She ended up going back to Brazil to teach after teaching for 5 years in Alaska. Tammy then finished her Master's in Education and planned to head back overseas, but instead became a missionary serving as the MK Coordinator at a mission agency. After 14 years serving MKs at Crossworld ages 0-80, Tammy joined Barnabas International as a TCK Consultant.
"Missionary Care 101" Track
Letters Never Sent: The Untold Realities of Missionary Life. – Terri Miller, ReachGlobal
Ever wonder what it is that your missionaries are afraid to tell you? This session features a series of prayer "letters" based on the experience of the speaker and dozens of her colleagues and friends who have served around the globe. We'll be discussing the good, bad, and ugly of missionary life with the aim to understand, care for, and promote vitality and health of those who serve.
Terri Miller is the Europe Resource Team leader for ReachGlobal, the mission of the Evangelical Free Church. She has called Bloomington, Johannesburg, Wheaton, Hefei, and Moscow "home," and loves to think creatively and strategically about life and ministry.
What in the World is a Home Assignment? – Terry Miller, ReachGlobal
Most cross-cultural workers have some sort of home assignment/furlough/home leave as part of their life and ministry cycles. Join us for a discussion about the purposes, opportunities and pitfalls of home assignment. We'll be talking about how to make the most of these cycles, current trends, and the role of the sending/supporting church.
Terri Miller is the Europe Resource Team leader for ReachGlobal, the mission of the Evangelical Free Church.  She has called Bloomington, Johannesburg, Wheaton, Hefei, and Moscow "home," and loves to think creatively and strategically about life and ministry.
Care For Missionary Marriages – Debbie Klaver, WMPL, Mike and Gail Koski, WMPL
In addition to the normal challenges of married life, on-field stressors can take a toll on missionary marriages. Where do these couples go to receive the encouragement and support they need? How can you as partners in their ministry become a safe place for them to be heard and helped? What resources are available to meet these unique needs? Come and learn how to help care well for your missionary couples so they might experience healthier marriages and more effective ministry.
Debbie Klaver served with World Mission Prayer League as a teacher and counselor in Cuenca, Ecuador for eight years. Since then she has served in the same mission's Home Office as Personnel Director and Regional Coordinator and currently serves as the Member Care Consultant. As a Licensed Marriage and Family Therapist, Debbie also provides counseling to missionaries and their families as well as others in the church and community at Minnesota Renewal Center.
Mike and Gail Koski have served from 1973 to the present with the World Mission Prayer League.  During that time, they have been seconded to five different churches/organizations serving in Zaire/DRC, South Sudan, Uganda, and three different locations within Kenya.  They have worked with Theological Education by Extension (TEE), English as a Second Language (ESL), primary evangelism, curriculum development, hospitality, member care, and many different mission leadership roles. Currently they have a member care position in the WMPL head office in Minneapolis.
A Cord of Three Strands – Jay Ludwig, City Hill Church & Theresa Hartford, Bethany International
Missionaries can greatly benefit when their mission agency and sending church team up to provide united and coordinated support. But how often does this really happen? Whose responsibility is it to see that it does happen? How should member care be divided up between the two? Who has the final authority in making decisions – the agency or the church? These and several other issues will be addressed in this workshop. Recommended reading: Mind The Gaps: Engaging The Church In Missionary Care, by David J. Wilson.
Jay Ludwig and his wife Pam live in Minneapolis, have been married 43 years, and have 4 grown children and 2 grandchildren. Jay and Pam were missionaries in France for 15 years, 10 of which were with Bethany International Missions. Jay is currently the Missions Director for City Hill Church in Eden Prairie, as well as their Children's Pastor and Director of Operations. In his spare time Jay portrays Rev. Gideon Pond, a frontier missionary to the Dakota Indians in Minnesota.
Theresa Hartford is the Director of Member Care for Bethany Gateways. Theresa served on a rural church planting team in the Philippines (1981-1992) with her husband, Paul. Since 1994, they have served on Bethany's campus in Bloomington, Minnesota assisting in training, sending and supporting missionaries. Theresa served in roles as assistant director and director for the mission (1996-2018). She enjoys visits to the field to encourage missionaries. Her passion is to see people find their fit and thrive in ministry. Paul and Theresa have been married for 40 years and have three married daughters and nine grandchildren.
The Fabulous Five Times of Missionary Care: – Todd and Tamara Rasmuson, Bethlehem Baptist Church
Churches can have a significant impact on the lives of their missionaries during five key times: Before departing, during field service, home assignment, transition to other ministry, and when they finish. In this session, Todd and Tamara will share practical ways of caring based on the needs of each time period. They will draw from their experience of 18 years of global service and 7 years in pastoral ministry. Additionally, they will bring in ideas from Bethlehem Baptist's daughter and granddaughter churches to represent the perspectives of small, medium, and large churches.
Todd and Tamara began serving in their current roles at Bethlehem Baptist Church in Minneapolis in 2012. Todd is the pastor for global outreach and Tamara is the coordinator for global partner care. Todd and Tamara served for eight years with Mission: Moving Mountains (M:MM) in Tanzania. In 2002, Todd accepted the role as president of M:MM. From 2006–2011, he then served as Executive Director of Daystar U.S., serving to advance Daystar University in Kenya. Todd & Tamara live in the Phillips Neighborhood of South Minneapolis.
Continuum of Care – Building Foundations of Empowerment – Amy Owen, Bethany Gateways
We will begin re-imagining the Continuum of Care in a way that will allow us to differentiate between the areas of care provided by the sender (Church, Sending Organization, and Specialist Care) and the foundational levels which are primarily owned by the individual missionary. Have we sometimes created dependency in place of empowerment? How can we train and support younger generations of missionaries who have a higher level of expectation on leadership/member care involvement in their lives? We will explore a new diagram of the Continuum of Care. We will also hear from a small panel of recently returned missionary interns who will help us explore these topics.
 Amy Owen is a Member Care Specialist at Bethany Gateways. She has lived and served as a missionary with Bethany Gateways for over 6 years between 2005- 2014, in countries including Bosnia, Cambodia and Thailand. Amy served as the Associate Director of Global Internship for Bethany Global University for 8 years, helping to train and oversee missionaries in training. Much of her role includes member care for Global Interns around the world as well as long term missionary site leaders. Her passion is to see missionaries lead mentally, emotionally and spiritually healthy lives in order make healthy disciples of Jesus. Her favorite time of year is that spent visiting and encouraging missionaries around the world.
---
MC² 2019:
Living in the Tension Between
Rest and Risk
February 15 – 16, 2019
2019 Location:
New Hope Church
4225 Gettysburg Ave N
New Hope, MN 55428
In Scripture, we are commanded to rest – and commissioned to spread the gospel. Of course, numerous authors have pointed out that the command to rest is the one of the 10 Commandments that followers of Jesus take the least seriously. In these times, as much as in any other time, our calling to spread the gospel and to serve unreached peoples throughout the world also involves taking greater and greater personal risk. We do take our calling to the great commission very seriously, however risk-taking does not seem to go with rest-taking. How can we encourage our missionaries to rest? How can we encourage them to endure risk? How do our cross-cultural workers reconcile the commission to take the risk of spreading the gospel with the command to rest? What does Scripture say about resting and risking? And how can we help our missionaries engage in both the command and the commission implicit in their calling? COME to MC2 2019 and let's talk this through together.
We are blessed to have Dr. Karen Carr and Darlene Jerome from Barnabas International and Amy Young from Velvet Ashes joining us as featured speakers this year. Each one of these women has had extensive experience serving in missions and serving missionaries in areas of high risk and will be addressing issues related to risk and rest in both plenary and breakout sessions. In addition, Dr. Anna and Neal Hampton, featured speakers from last year's conference, will return to this year's conference to address issues of risk in breakout sessions and provide a special two-day pre-conference training in Risk Assessment and Management (RAM) for both church and mission leaders. (See more about this below.)
As always, breakout sessions will be led by our featured speakers and local and national church and mission leaders in missionary care. In addition to addressing issues related to this year's theme, we also will be providing at least one session at each breakout period that will address what we are calling "Church Missionary Care 101" – that is, general topics that are foundational to good care for our missionaries.
Two-day Pre-conference Training:
We have asked Dr. Anna & Neal Hampton to return to this year's conference to provide their Risk Assessment and Management (RAM) Training as a two-day workshop on Thursday and Friday, just prior to the conference.  We believe this is essential information for church and mission leaders who support missionaries who are called to high-risk locations.  The training will also be held at New Hope Church, however registration for the workshop will be managed separately and directly by the Hamptons.  Please click here for a full description of the training or here for registration information.